About Organic & Natural Health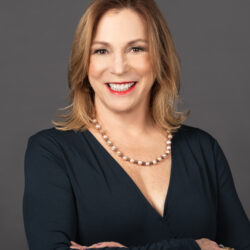 Karen E. Howard
CEO and Executive Director
Welcome to the Organic & Natural Health Association,
We are on a mission to bring together the collective power of consumers and corporate citizens to drive positive change in healthcare and support a resilient world through our commitment to advocacy, education, and research.Our vision is clear: by responsibly managing our natural resources, promoting regenerative agriculture practices, and ensuring ethical sourcing of food and supplements, we pave the way for a healthier future. We believe that access to quality, healthy products is crucial for generations to come, and we are determined to make it a reality.
At Organic & Natural Health, we understand that the connection between quality foods and dietary supplements is inseparable. Sometimes, what you can't obtain from your diet, you must get through supplementation. We're actively engaging with the entire supply chain and partnering with nonprofits to redefine food production practices and advocate for progressive manufacturing techniques.
Our approach is unique. We believe that real and enduring change in the marketplace happens when ethical companies and dedicated consumer organizations come together in trust and collaboration. It's not about relying on legislative battles or excessive regulations. That's why our membership includes both consumer and business organizations, and our every decision is guided by the best interests of consumers.
We are pioneering this transformation by championing research that demonstrates the effectiveness of healthy food, ingredients, and supplements. This empowers consumers to trust the products they use, and it supports quality companies to achieve success in the marketplace. Through education and advocacy, we are creating informed consumers who demand high-quality products, all while assisting our corporate members in upholding the highest standards of excellence in every aspect of their operations.
Some Highlighted Achievements
At Organic & Natural Health, our advocacy work at federal and state levels is recognized for its bold and industry-leading initiatives.
Our Nutrient Power™ initiative, which combines nutrient field studies with consumer education campaigns, garnered more than 250 million media impressions, advancing research, improving healthcare standards, and addressing common nutrient deficiencies.
Our dedicated members across the supply chain have embraced our principles of transparency, traceability, and commitment to quality testing and Good Manufacturing Practices (GMPs), transforming the way business is done.
Our impressive Scientific Advisory Council plays a pivotal role in sharing our message nationally, across education, advocacy, media, and research platforms, resulting in numerous industry awards and recognitions.
Organic & Natural Health is building a diverse membership that shares our vision of a dynamic, sustainable world. We invite all, from suppliers to manufacturers, producers to growers, retailers to distributors, nonprofits to academia, and individuals alike, to be part of this important conversation.
If you're inspired to be part of this transformative journey, we invite you to apply and join the Organic & Natural Health Association. Together, we can make a difference.
Karen E. Howard
CEO and Executive Director